Our Business Philosophy
The objective of our business is to assist our clients with closing on new business opportunities.We grow our business by growing our client's business - a true partnership where risks are shared and rewards come based on results.
Our Employees
We are a group of professionals experienced in Business Development, Maketing and Finance Management. Integral to DSG's success is partnering with successful service provider companies, essential to delivery of a 'Total Solution'. For example, typically a client only provides part of a required solution. By forming relationships with related businesses we enable our clients to deliver an entire solution.
Our Detroit Location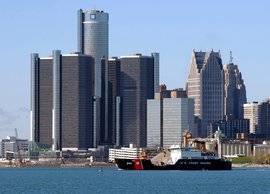 Decision Support Group L.L.C. (DSG) is a privately held, Business Enterprise, headquartered in the Detroit Metropolitan area. We specialize in providing business development and marketing services to our client base.

DSG has been extremely successful with delivering totally integrated system solutions to it clients by using the Power of Leverage. Our clients have leveraged our expertise to gain access to Decision Makers & Subject Matter Experts, allowing the client to focus more on enhancing core competencies in the industries they choose to serve.

We have in turn leveraged experiences with our clients to continuously improve our service offerings, overall.

With more than 60 years of management experience, we believe that DSG is the best at what we do.


DSG was recently incorporated after more than 30 years of being a sole proprietorship.
We have office locations in Detroit, Atlanta, Orlando, Los Angeles and Chicago.